Meet Dr. Seth Wolin
I Was No Stranger to Injuries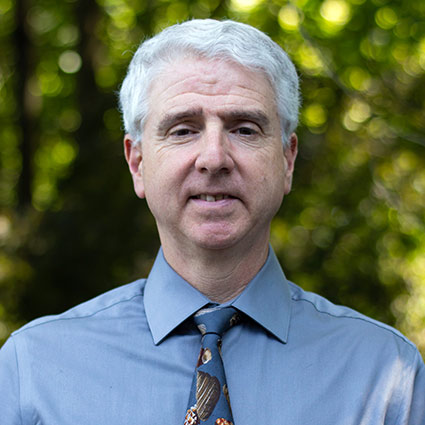 Growing up I was constantly active, leading me to compete in baseball, track and field, and basketball. This active lifestyle came with its share of mishaps and wear and tear on the body. At a young age, Dr. Wolin developed a fascination with the body's amazing ability to perform and heal naturally. This interest, combined with his academic achievement in the sciences, led him to believe he would pursue a career as a medical orthopedist. He had never heard of chiropractic at the time.
Somewhat by chance, while working at his first job (in financial services) after college, Dr. Wolin became aware of the benefits of chiropractic. He researched further and learned that his girlfriend (whom he later married) could be helped by chiropractic with the headaches and TMJ problems she had experienced for years. She had been to several medical doctors and dentists complaining of headaches and a locking jaw but had not received any relief.
After reading that chiropractic might help this condition, Dr. Wolin suggested it. Within a few weeks, the results were miraculous: the headaches and jaw pain were gone.
Dr. Wolin then began to talk to others about chiropractic and heard many success stories. He also learned that chiropractic emphasizes enhancing and maintaining the body's own healing abilities through natural, drug-free methods, with an emphasis on prevention and wellness. He realized at that point that he had found his calling.
After graduating from Binghamton University, Dr. Wolin chose to attend Los Angeles College of Chiropractic, due to its reputation for excellence in diagnosis, rehabilitation and nutrition, as well as in its clinical internship program.
He and his wife, Nancy, relocated to Southern California, and Dr. Wolin graduated from LACC Magna Cum Laude in 1987. Upon moving back to NY, he opened his practice in Armonk where he has been serving the community for over 27 years. In 1996, Dr. Wolin completed a 3 year post-doctoral program and became Board Certified in Chiropractic Orthopedics (DABCO) in order to further his diagnostic acumen and treatment protocols. This level of training and certification is achieved by fewer than 2% of chiropractors.
Because of chiropractic's proven safety record relative to drugs and surgery, Dr. Wolin believes patients should "try chiropractic first, drugs second, and surgery last." After conducting a thorough history and examination, he will diagnose your condition and determine if it is a chiropractic problem. If it is, he will recommend a course of treatment. His goal is to restore your health, wellness and vitality and to give you the tools to stay strong by teaching you appropriate exercise, posture, nutritional and lifestyle practices. If Dr. Wolin finds your condition to be one better-treated elsewhere, he will refer you to the appropriate specialist. Dr. Wolin collaborates closely with many medical doctors and other health care practitioners in the community.
Dr. Wolin and his wife, Nancy, met in college and have been married for over 33 years. North Castle Chiropractic is a family business with Nancy handling the administrative responsibilities in the office. The Wolins have two sons. Bryan is an attorney and mediator, while Drew works in data analytics at an industry-leading ad tech firm. He also loves travelling and coaching youth basketball.
Dr. Wolin continues to be an avid athlete, currently cycling over 5,500 miles annually. He is a certified Kinesis and Spinning instructor and he offers his own program of personalized fitness, strength and conditioning sessions in the office.
Dr. Wolin is Past President of the Westchester County District of the New York State Chiropractic Association and is a member of the American Chiropractic Association and the American Board of Chiropractic Orthopedists.
Additionally, Dr. Wolin serves as Co-Chair of the Organizing Committee for the Cycleability Challenge- a 220-mile charity ride that has raised over $5 million for Special Olympics, WARC and the Southeast Consortium for Special Services, all of which benefit those in our community with developmental disabilities. Dr. Wolin completed his 21st consecutive year with the Tour in 2016, and his son Bryan has completed 7 years. Other areas of interest include regular hikes with Nancy, basketball, music and of course, time with his family.
Schedule Your Appointment Today
I consider myself an excellent listener and hope I get the opportunity to meet you in person to discuss your specific health challenge. Contact our office today to schedule your first appointment.
---
Dr. Seth Wolin | (914) 273-6777